Sometimes the simplest games are also the ones that are the most fun and this is certainly the case with Trouble.
Despite its name, the game is far from trouble. The game features simple rules to understand with a unique dice in the middle of the board known as the 'Pop-O-Matic'.
The name of the game comes from the predicament that players may find themselves in during the game. There is plenty of trouble to be had to unsuspecting players!
If you think that this is an indoor game that your kids would enjoy playing, have a read of our tips and tricks for the game Trouble.
What is Trouble?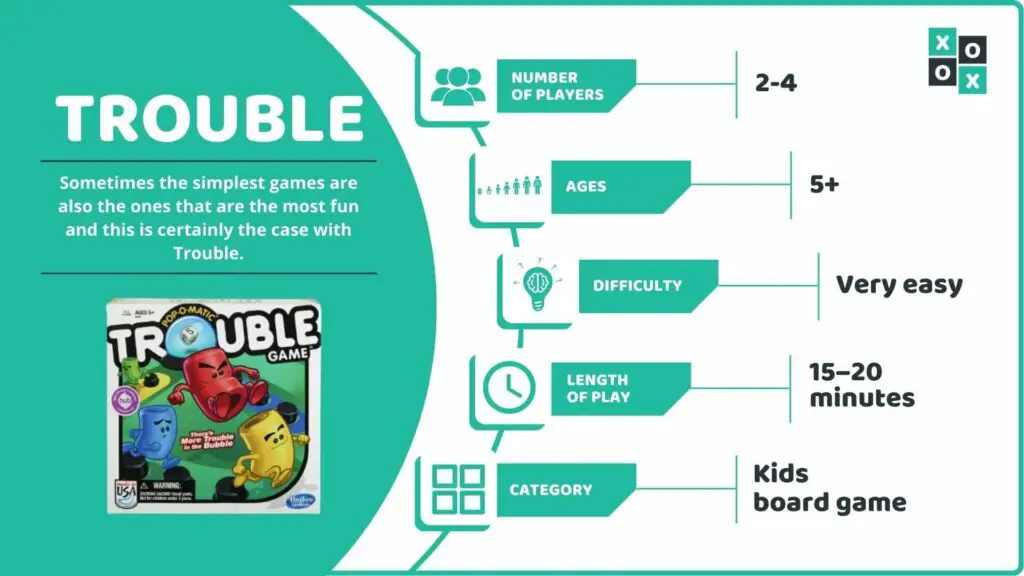 Trouble has very easy to follow rules, making it ideal to introduce to kids.
The dice in the middle is in a plastic bubble and is essential for gameplay – and means they won't be easily lost!
Number of Players Required: Played with 2-4 players.
Who Can Play It: Designed for kids but adults can take some enjoyment out of the game as well.
Difficulty: Very Easy.
Main Objective: Get all four of your game pieces around the board and back home.
Why we love it: If you're a massive fan of board games and would love for your kids to share that passion then Trouble is a good starting point. The rules are easy to understand but the game is still fun and competitive too!
What do I need to play Trouble?
The only thing that you will need to play Trouble is this official board game from Hasbro.
Official Pick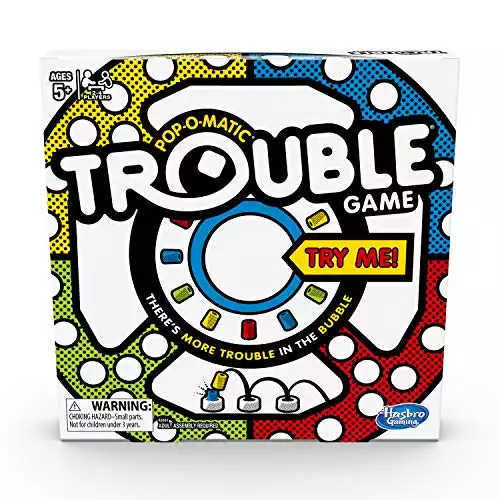 Trouble Game
Buy Now
We earn a commission if you click this link and make a purchase at no additional cost to you.
07/05/2023 05:22 pm GMT
However, there are different versions available that feature some of your kid's favorite brands. Examples are Star Wars or Frozen if you wanted a more personal touch.
Star Wars Edition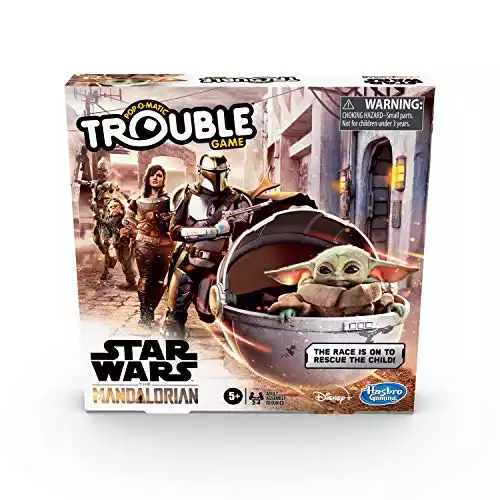 How to Set Up Your Game
Just like the rules of Trouble, the game is incredibly easy to set up and should provide your kids with no issues to set up themselves.
Simply place the game board in the middle of the players, and have players choose one of the 4 colors to represent themselves.
Trouble Rules and Gameplay Instructions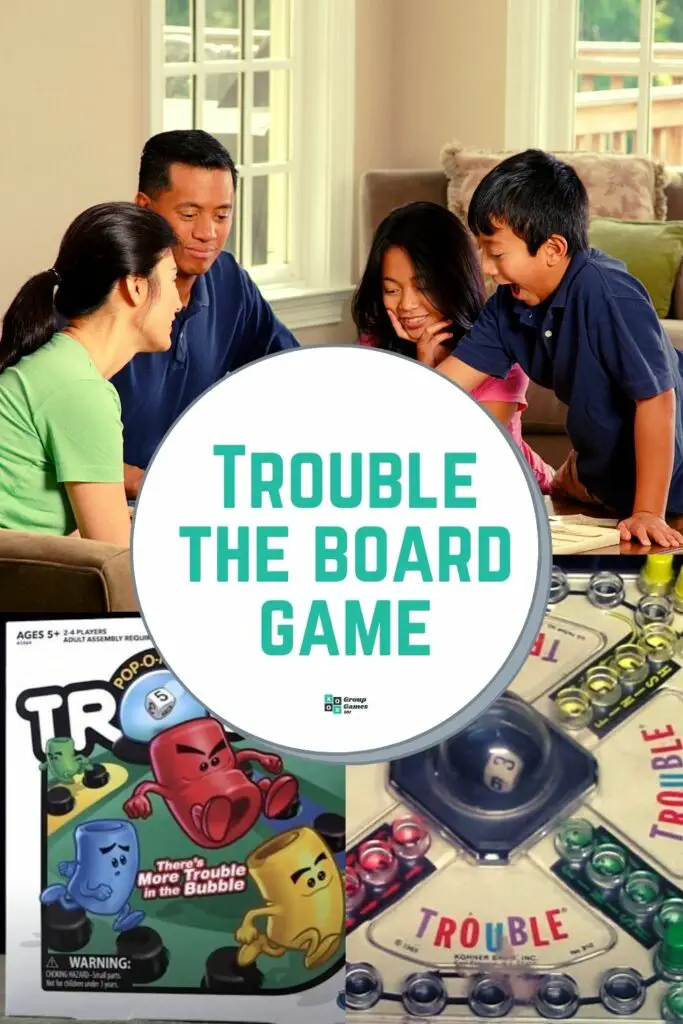 Trouble has very few rules, meaning your kids will spend less time trying to understand the gameplay and more time having fun.
Starting the game
Have players set their 4 game pieces in their own 'home' section of the board to begin.
Rolling the dice in this game is a unique experience. Players press down on this and it rolls the dice for players.
Each player from right to left takes turns pressing down on the Pop-O-Matic, with the player with the highest roll starting the game.
If players roll the same number, then re-roll until there is a winner. Play the game in a clockwise fashion.
How to play Trouble
The starting player presses down on the Pop-O-Matic and tries to roll a six.
If a player rolls a six, they can then move one of their four game pieces around the board equal spaces to the amount that players roll.
If a player rolls another six and a player has a game piece in play and on the board, they can either move that piece six places. Or they can bring another game piece into play.
If your game piece lands on another player, then that player must move their game piece back to their home to start the journey around the board again. This includes if you land on your own game pieces.
The goal is to get all four game pieces around the board and back home before the other players.
The first player who manages to get all four pieces home first is the winner.
Keeping Score in Trouble
Like many board games, there isn't a unique scoring system to be had in Trouble.
However, games don't last too long so you might want to consider giving players a point for every game that they win.
Frequently Asked Questions
In Trouble, if a player is one space away from home but rolls higher than a one, does this mean the game piece is home?
Unfortunately not, Trouble rules state that players have to be very precise with their movements.
This means that players need to roll the exact number before players can celebrate the victory. 
Alternative Games to Trouble
If you have introduced your kids to playing Trouble, hopefully it will be the start of their love for board games.
For more board games that we are sure your kids will enjoy, have a look at our guides to Sorry! Card revenge and Ludo game rules.
If you've been watching your kids play board games and it has made you keen to join in, check out Beat the Parents so that you can get involved as well.
A generational board game that puts kids vs adults, it is the ideal chance to see who is truly smartest in your household.