Do you find classic Solitaire too complicated? Golf Solitaire rules are less restricting, making this game perfect for beginners or kids. Read on and learn how it's played.
When you hear 'golf,' you probably imagine the club-and-ball sport. You may also recall the poker-type game of the same name (see my Golf card game rules guide).
But Golf is also a great single-player card game similar to Solitaire. 
This game (also known as One Foundation) is popular mainly due to its straightforward rules, but, as you'll soon learn, winning Golf is certainly not granted.
This Golf Solitaire rules guide will cover the following:
What is Golf Solitaire?
Golf Solitaire rules
Golf Solitaire rules in pictures
How to play Golf Solitaire (video tutorial)
FAQs
Other similar games to Golf Solitaire (our guides)
Continue reading and learn how to play Golf Solitaire with my detailed instructions.
What is Golf Solitaire?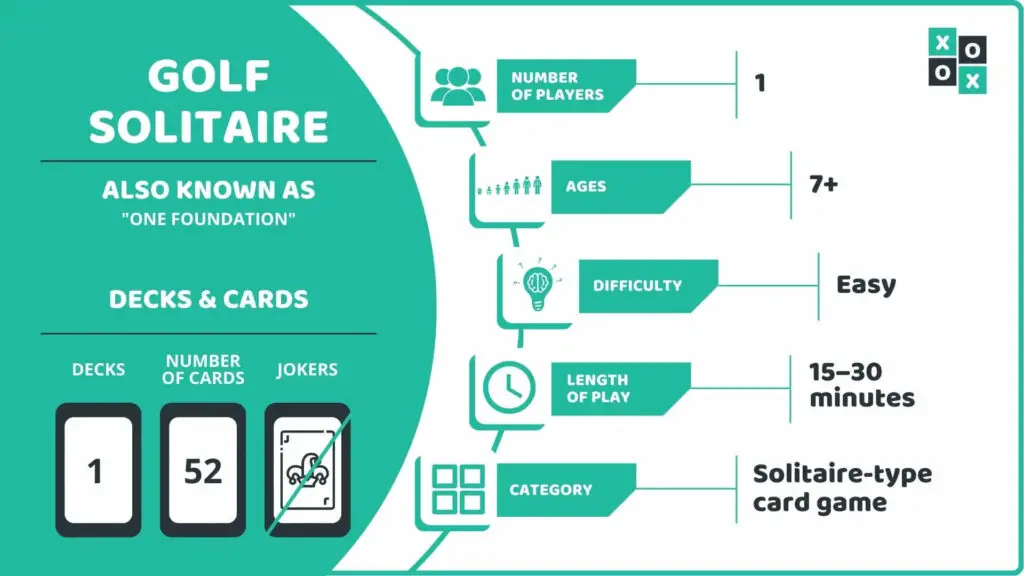 Like in virtually every Solitaire variation, your objective in Golf is to move cards from their initial positions into a common pile by creating valid sequences. 
Number of Players: 1 player
Ages: 7+
Difficulty: Easy 
Length of Play: 15 – 30 minutes
Category: Solitaire-type card game
Similar to: Solitaire, Clock Solitaire, Canfield Solitaire
Main Objective: Move all the cards into the joint discard pile by creating sequences.
Why We Love It: While classic Solitaire has many restricting rules, Golf is very relaxed and thus ideal for beginners or younger kids.
What You'll Need to Play Golf Solitaire
All you need to play Golf Solitaire is a single deck of 52 playing cards. 
Golf Solitaire Rules and Instructions
Golf is one of the simplest variations of Solitaire since many of the standard restrictions (for example, various rules on valid sequencing) are relaxed or entirely missing.
Still, don't expect this game to be too easy. Like all the patience-type games, Golf is primarily about luck, and the odds are always against you.
Starting the Game
First, shuffle the deck and deal seven columns of five cards face up. The cards should slightly protrude one over the other so their rank can be seen.
Place the remaining pile face down under the columns, flip the top card, and put it on the side. This is your discard pile, where you aim to move all the cards from the columns.
Now let's find out how you can move your cards to achieve this goal.
How to Play Golf Solitaire
You can move cards from the columns only if they are at the bottom and accessible, i.e., not covered by any other cards.
Cards can be moved to the discard pile if they're one rank higher OR one rank lower than the current top card of the pile. The suit or color is unimportant.
Example: If the top card is five, you can place either four or six on top of it.
With each new card, you can (but don't have to) change the direction of the sequence (e.g., place four over three, five over four, and then, again, four over five, and so on).
Once you cannot move any more cards from the columns, flip the top card from the draw deck and place it on top of the discard pile to restart the sequence. 
Golf Solitaire Scoring 
There is no scoring in Golf Solitaire. If a player manages to move all the cards to the discard pile, they win the game. If, on the other hand, they get stuck, the game is lost. 
Golf Solitaire Rules in Pictures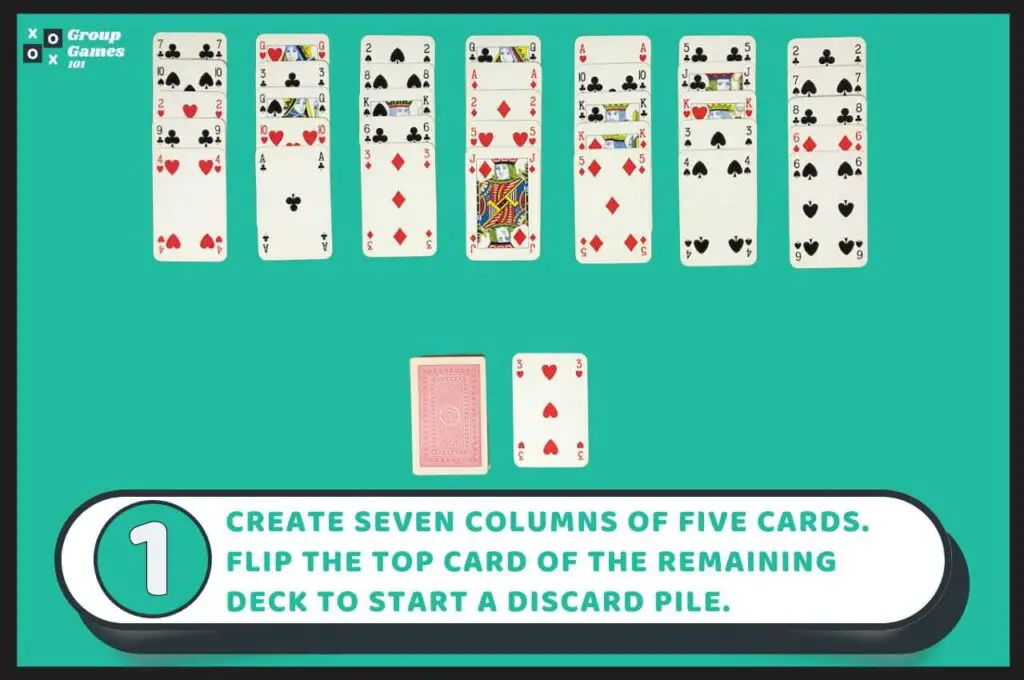 Create seven columns of five cards. Then, flip the top card of the remaining deck to start a discard pile.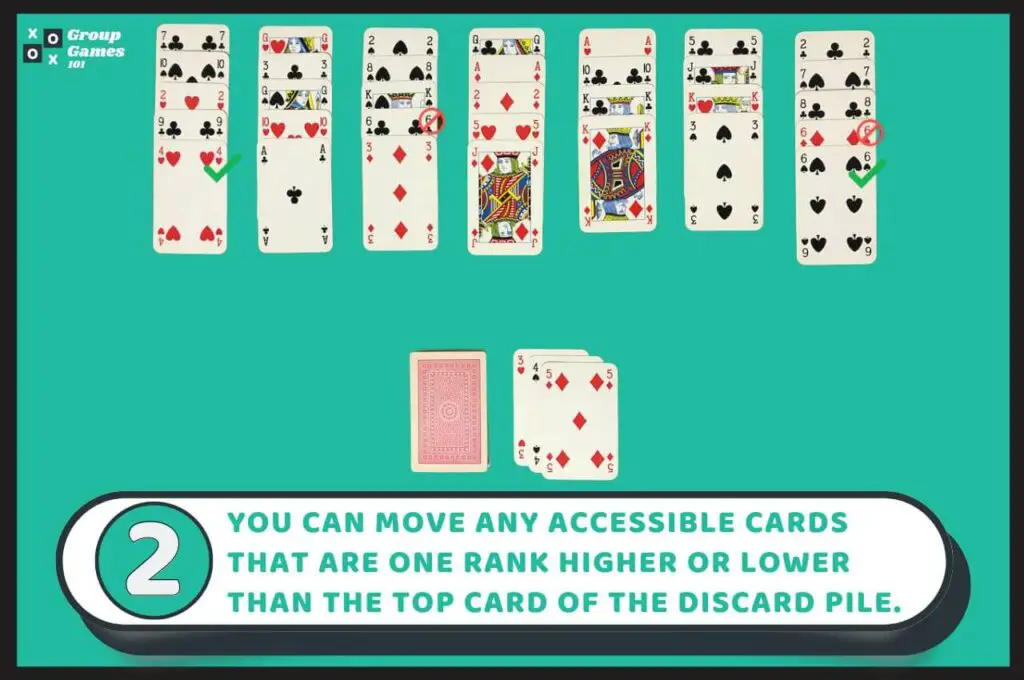 You can move any accessible cards that are one rank higher or lower than the top card of the discard pile.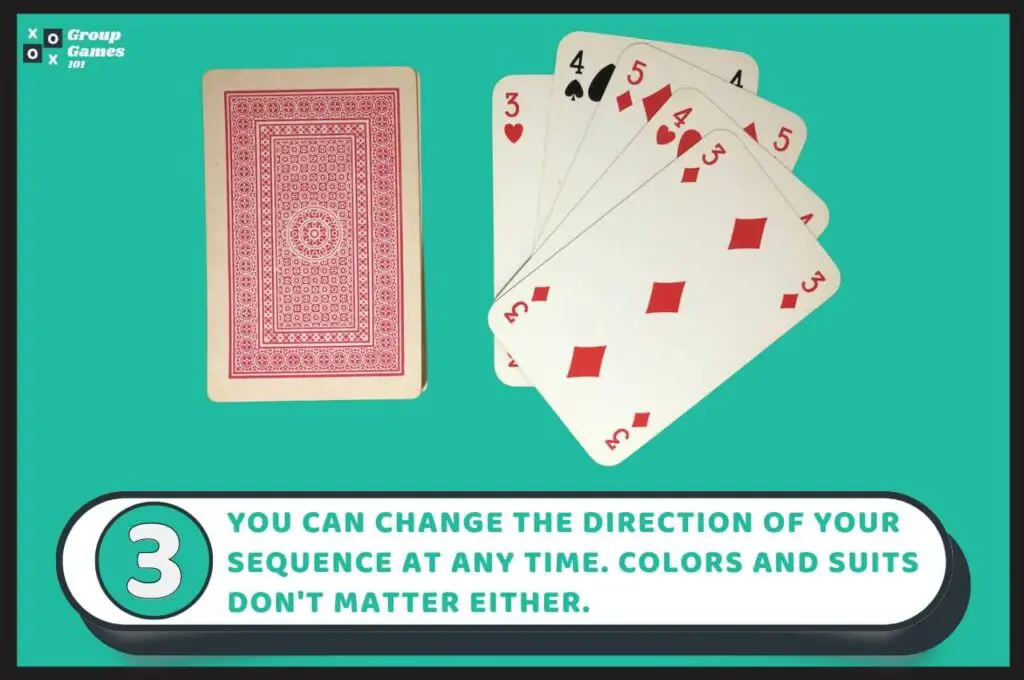 You can change the direction of your sequence at any time. Colors and suits don't matter either.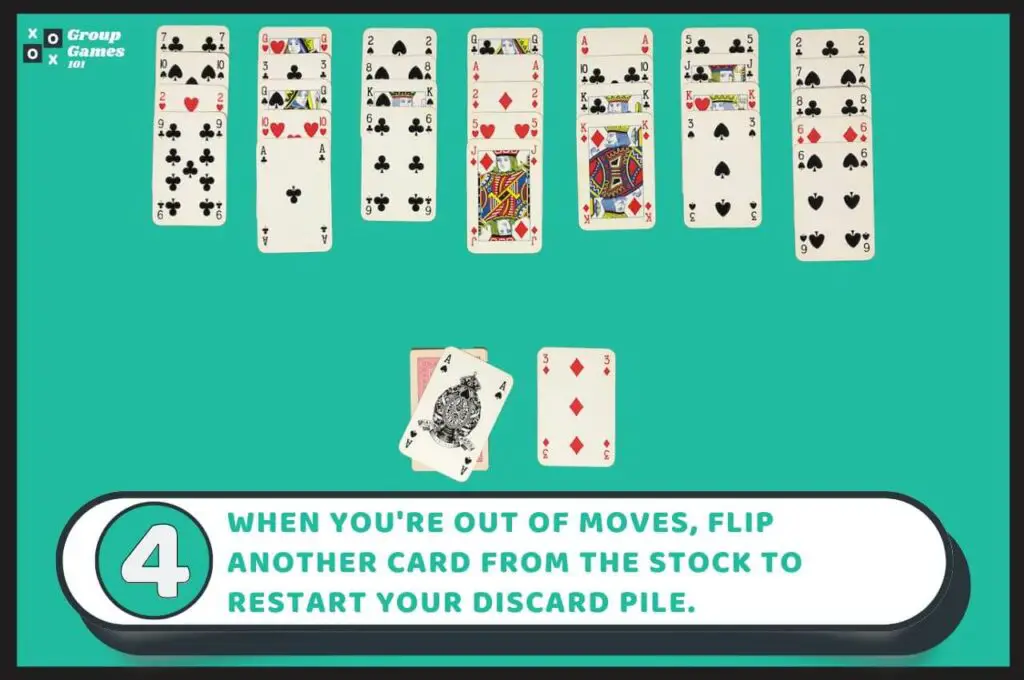 When you're out of moves, flip another card from the stock to restart your discard pile.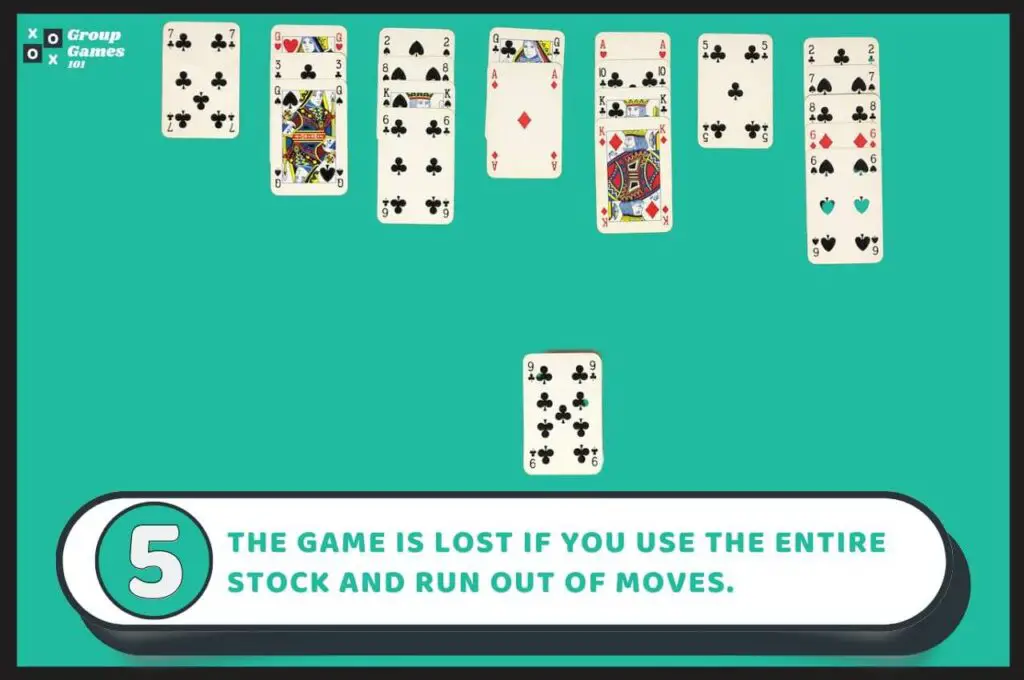 The game is lost if you use the entire stock and run out of moves.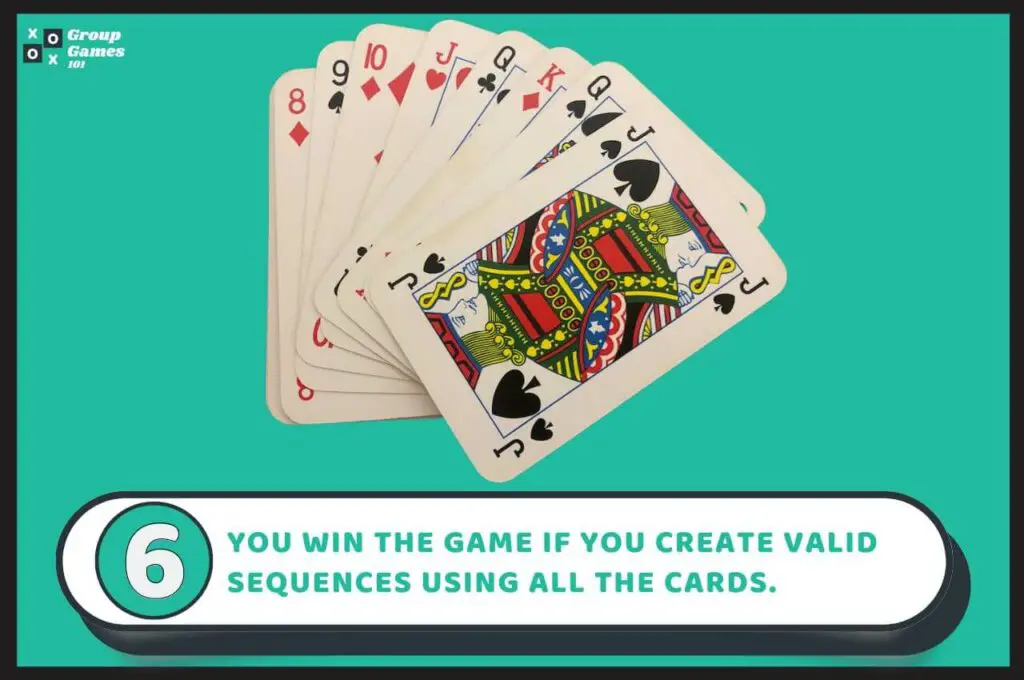 You win the game if you create valid sequences using all the cards.
How to Play Golf Solitaire – Video Tutorial 
Golf Solitaire Frequently Asked Questions
Is Golf Solitaire 100% winnable?
No. In fact, the chances of winning this game are pretty slim. The same applies to many other games from the solitaire family, though.
Is Golf Solitaire based on luck or skill?
Most solitaire games depend mainly on luck, and Golf is no different. Still, you can increase your odds of winning with good focus and clever tactics when deciding which card to move.
Can you play Golf Solitaire with two decks of cards?
Yes, there is a version of this game that includes two instead of a single deck of cards. Such a game will take longer, but your odds of winning it will be slightly higher.
Other Similar Games to Golf Solitaire (Our Guides) 
Do you like Golf Solitaire? Take a look at our guides to a few great Golf Solitaire alternatives: 
Forty Thieves rules (guide coming soon)