Thanksgiving game ideas can mean different things to different families. Some will enjoy a big get-together, with lots of noise, others will prefer something a little quieter. This guide has it all. 
As the regular Thanksgiving host in my family, and a Mom of three, I am pretty experienced in providing entertainment and am putting this knowledge into this guide. 
In addition to my own ideas, I have researched far and wide to bring together what I believe to be the very best Thanksgiving game ideas. 
Related: 51 November Trivia Questions | Halloween Party Games for Kids
Around the Table Thanksgiving Game Ideas 

2020 prevented many of us from meeting up with our family and friends on Thanksgiving, and due to the pandemic, things were a bit different. 
However, if you're able to organize a family event this year, then this section is all about the best game ideas to play around the dinner table.
From all-the-family games to games especially for children, here is where you'll find the best after-dinner Thanksgiving games for all. 
Thanksgiving Family Feud 
Family Feud is a super-easy and extremely fun game to recreate at home.
All you need to play are two teams, a poster board (with the answers written on it), a game buzzer (see our guide to the best game buzzers), and a scorecard. 
As the game host, you can tailor the questions to be appropriate for your family and don't have to use the ones I have linked to. Our Trivia Section is an excellent resource for this!
Thanksgiving Dice Game 
It can be awkward to keep the little ones entertained around the table, as well as challenging to limit their sugar intake and rivalry between siblings, cousins, and friends. 
This Thanksgiving Dice Game by Cupcake Diaries is a wonderful solution to all of these problems. 
Stock up on candy (candy bulk buys can be greatly cost-effective) and remain in the vicinity while the game is being played! 
Our Pick
Thanksgiving Would You Rather 
Would you rather wash your hair with stuffing or with mashed potatoes? Eat raw pumpkin or raw cranberries? 
Get some fantastic icebreaker Thanksgiving would you rather questions at singupgenius.com, or if you have got the time, devise your own!
Thanksgiving Bingo
Love or hate it; bingo is a game that can be played at all times; camping, vacations, family game nights, and of course: Thanksgiving! 
Get some free Thanksgiving Bingo Printables and purchase an array of prizes for the winners – an assortment of party favors can be a great money saver!
Our Pick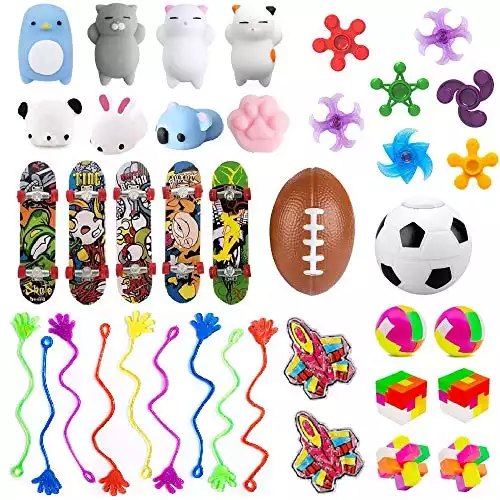 Thanksgiving Taboo 
Devise a game of Thanksgiving-inspired Taboo for your friends and family this year. 
This game is perfect for those who love wordplay, competition, and a good laugh. Learn how to play Taboo (see Taboo game rules), and get some fantastic Thanksgiving ideas for Taboo to get started. 
For more board games and after-dinner games, see my final section.
Outside Thanksgiving Game Ideas 

Fall is a great time of year to wrap up and get everyone outside, especially when that massive Thanksgiving feast has had time to settle! 
Here are some great outdoor games to consider this year: 
Thanksgiving Scavenger Hunt 
Here are some brilliant Thanksgiving Scavenger Hunt printables and ideas suitable for all the family to play. 
There are some indoor ideas, but plenty of outdoor ones, and you can always change things to make it exclusively for outside. 
You May Also Like: 15 Fun Scavenger Hunt Games
Thanksgiving Captain Ball 
Captain Ball (see the Captain Ball game rules) is a super-easy game the whole family can play. 
A soft volleyball will make the game easier for little ones, or you could make it more of a challenge for the older kids by using a soft baseball.
How is this Thanksgiving-related? 
Well, the losing team can wash the Thanksgiving meal dishes, and the winning team can have an extra slice of pie! 
Turkey Bowling 
The Seasoned Mom explains how to play turkey bowling, which involves turning party cups into turkey skittles; with the addition of cardboard beaks and googly eyes. This is a Thanksgiving game suitable for every age and ability.
Our Pick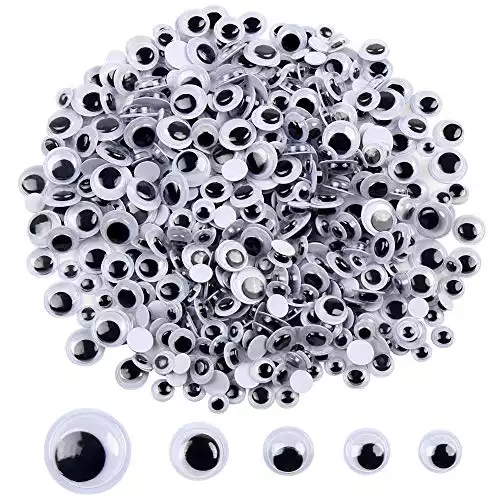 Thanksgiving I-Spy 
Check out these free printables for Thanksgiving I spy! This can be a dual activity, with the kids coloring in their sheets once completed – or before, whichever works out! 
Coloring is a great time sink for young children. I find buying a tablecloth that they can color in is an excellent way to gain a little peace in the kitchen before guests arrive – I love this one over at Amazon, which comes with crayons included. 
Great Thanksgiving Games and Activities to Buy This Year 

If you don't have the time, or inclination, to get crafty this Thanksgiving, then here's a selection of my favorite Thanksgiving games and activities to buy this year. 
Best Thanksgiving Games for Preschoolers
The festive season is such a joyous time for little ones, but it can also be one of a lot of changes to routine and late nights. 
By keeping small children active, you can hopefully keep the bad moods at bay!
Best Thanksgiving Games for Older Children
Best Thanksgiving Games for All
Related: Beat the Parents rules guide
Any board game can be a great focal point of the family reunion this year. Check out our guides to see if anything takes your fancy that I haven't listed here. 
Best Inclusive Thanksgiving Games 

Thanksgiving is a time for entire families to celebrate, including those who may have physical or neurological challenges. While some games and activities won't be inclusive, I have found what I believe to be a great selection of the most inclusive Thanksgiving games. 
While celebrating Thanksgiving with someone with Autism, learning disabilities, or physical challenges may mean some adaptations, it certainly does not mean they have to be sidelined. 
Thanksgiving Game Ideas for Kids – Video
I hope you at least have some inspiration for Thanksgiving game ideas this year after reading this guide. God bless America!